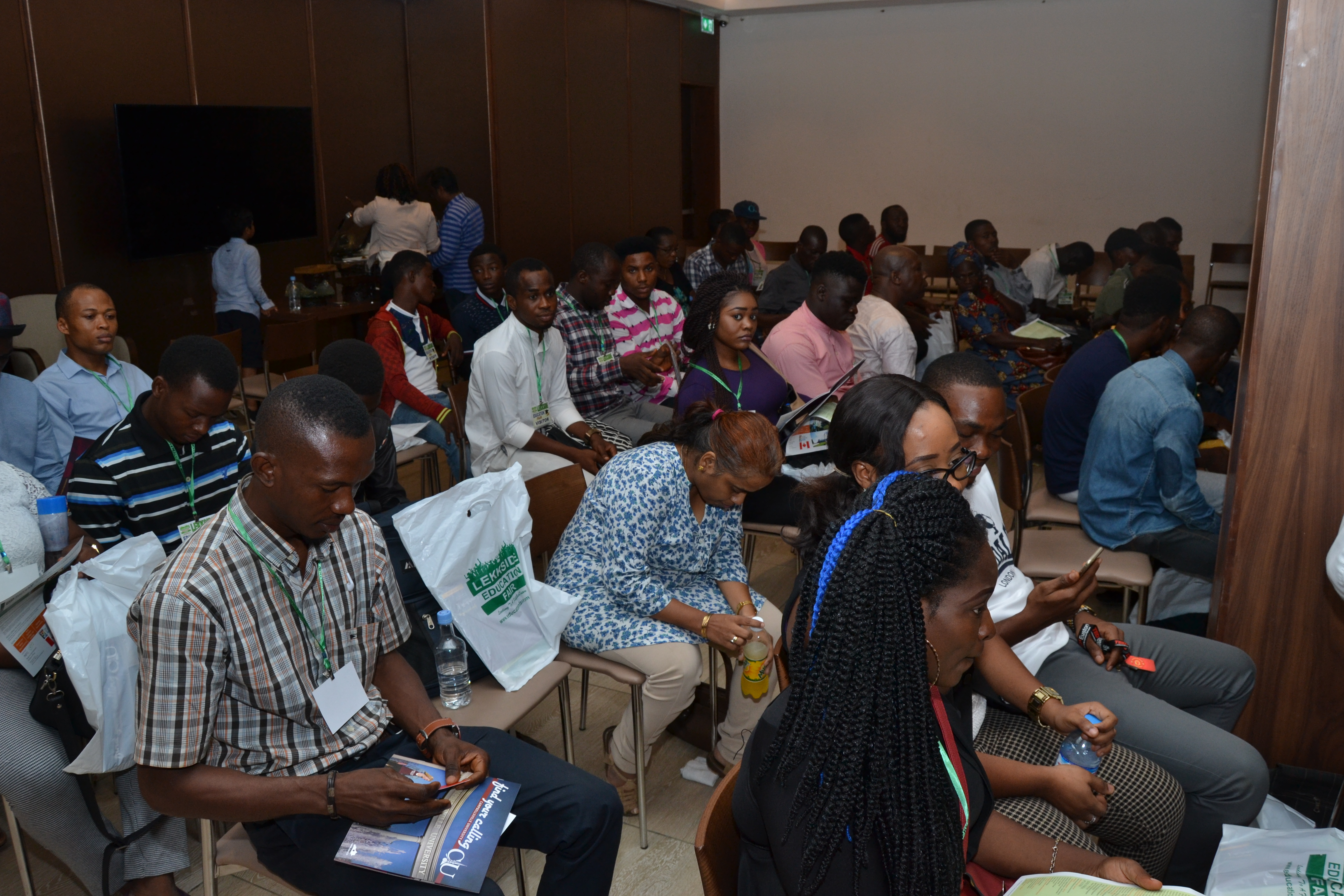 January . April . September
DIFFERENT CITIES
LAGOS | ABUJA| PORT-HARCOURT
REGISTER AT A CENTER NEAR YOU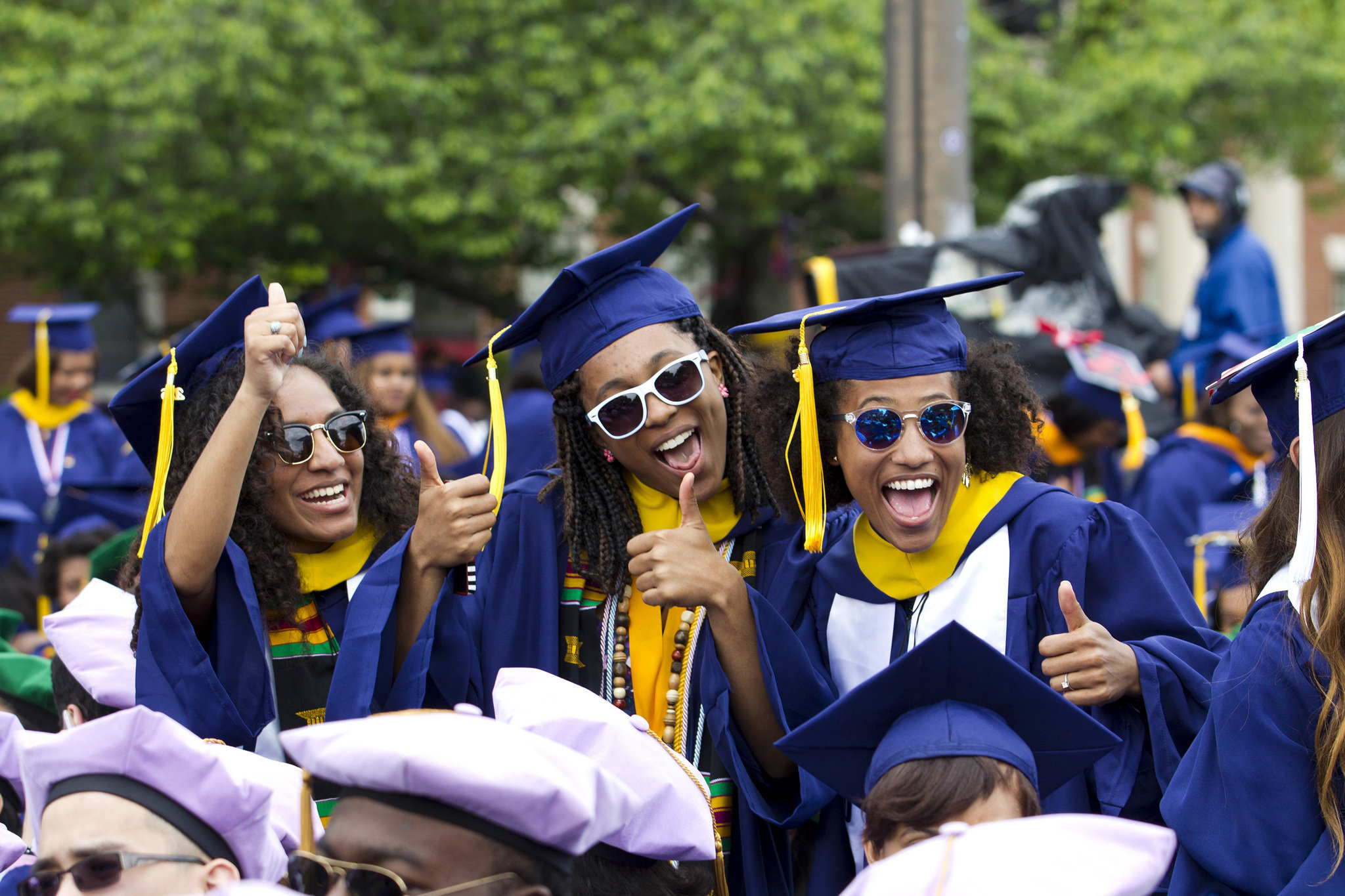 DISCOVER
the
International Study Opportunities
Available to YOU this
2019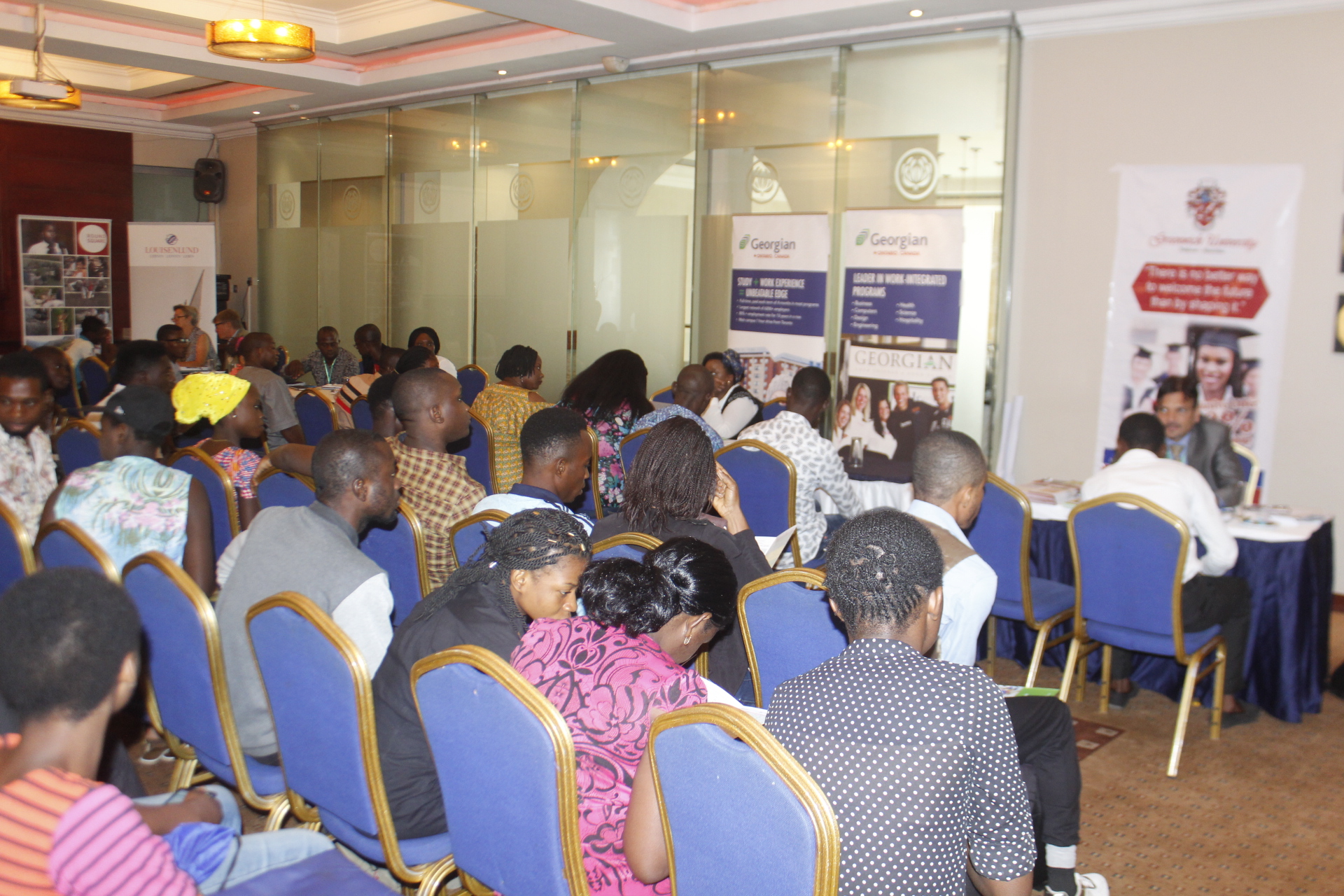 NIGERIA EDUCATION FAIR
The Biggest Education Fair
in Nigeria
2019
Discover the Nigeria Study Abroad Market & Meet More Students
Nigeria Education Fair ,Nigeria No.1 independent Education Event specialist . As the leading events dedicated to recruitment market in Nigeria, We have designed a new series of education exhibitions, offering something different, and adopting a pioneering new approach and style. Our clear purpose is to help institutions from around the world increase their student numbers from Nigeria. Nigeria Edufair is a perfect event to attract Nigeria students to your institution from this dynamic country!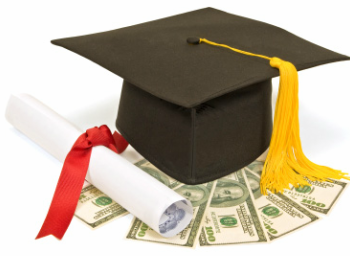 The Fair is well branded, highly publicized event which is considered as a lifeline for many educational institutions for student recruitment. Besides student recruitment, this fair object is also to create opportunities to form business partnerships with local agents & institutions with a common goal to bring the highest standards in education system. After the event, universities receive a complete database with all students who attended the evening fairs in each city during the fair, totaling thousands of names for future contact.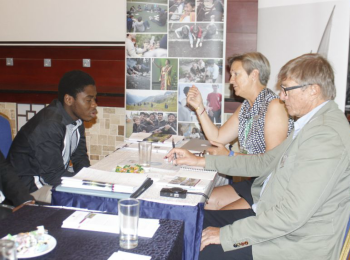 The Fair brings together exhibitors from all over the world to showcase their program to thousands of pre-selected and pre-screened students in Nigeria's most productive study abroad markets. This is the student recruitment event of the year in major cities across Nigeria. Participation at the event includes: event space, high school visits, student events, on-ground transportation, local airport transfers, agent events and access to the student and guidance counselor database of attendees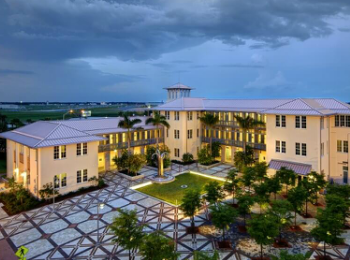 We limit the number of participating institutions to give you the opportunity to compete for talent without being overwhelmed by too many competing schools. Additionally, we balance out particular specialties, such as engineering and liberal arts at the events to maximize exposure for your institution. This makes it easier for parents and students to focus on their area of interest rather than being lost or confused by too many colleges and universities.There are very limited places available from each country for this Fair.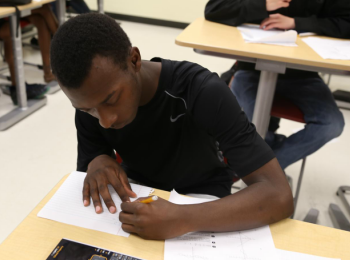 Nigeria is widely-recognised as an important emerging market for international education, with over 100,000 Nigerians students studying abroad annually. These numbers are increasing steadily due to concerns over the quality of domestic education,the fair helps thousands of students every year to pursue education overseas. Motivated by the organiser's core values 'ethics, expertise and leadership.
More and more students from the Nigeria tend to look for opportunities to gain high quality international education, professional training and experience. Foreign language courses are becoming increasingly popular among people of different ages and occupations. Every year the number of students going abroad to language schools and universities is steadily growing.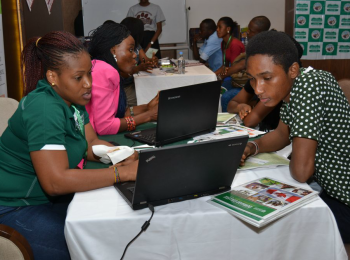 The fairs are free to access by the public, allowing visitors to get acquainted with the student fair's participants; their courses and programmes and to take enrollments. On the other hand, education providers have the opportunity to networking with agents and guidance counselors. The fair is the one of the most reputable events in the field of overseas education in Nigeria.
Ibadan Edufair
Date: Monday 30th September, 2019
Time: 10 Am to 5 Pm
Venue: Premier Hotel
@9 Onigegora St, Mokola Hill, Ibadan
Abuja FCT Edufair
Date: Wednesday 2nd October 2019
Time: 10 Am to 5 Pm
Venue: Nicon Luxury Hotel Abuja
@Plot 903 Tafawa Balewa Way Area 11, Garki, Abuja
Port-Harcourt Edufair
Date: FRIDAY 4TH OCTOBER, 2019
Time: 10 Am to 5 pm
Venue: Hotel Presidential
@Presidential Hotel, I Birabi Street, New GRA 500272, Port Harcourt
Participation Procedures
1. Apply by online registration or download the PDF Application and Contract. Please complete the registration form and submit it as soon as possible.
2. Upon receipt of the application, the Show Management Office will inform the applicant and send the invoice for payment.
3. The fair location will be confirmed after the receipt of the fair fee.
4. The Show Management Office will create the Exhibitor online account, which is compiled to assist exhibitors. valid for 1 year after participation.
5. Table will be allocated upon receipt of full payment and the allocations are on a "first-come, first-served" basis.
Exhibitor Profile
1. Regionally recognized overseas schools, colleges and universities
2. Regionally recognized overseas vocational education schools
3. Regionally recognized overseas language training schools and institutions
4. Embassies or Governmental organizations
5. Student services providers before and after studying abroad (banking, accommodations, insurance, airlines, law office, internet plus & career development companies etc.)
Target Visitors
1. People seeking for education opportunities for children, friends, relatives and themselves
2. Those searching for right courses
3. Those who need special training with special time requirements
4. Schools and education institutes seeking for cooperation with abroad
5. Officially approved education service agencies
6. Professionals working for international education exchanges
7. Government official in education circle
8. Researchers of education development
9. Entrepreneurs with training plans
10. Representatives of education funds
11. Official education delegations from other countries
Participation Guidelines
1. Only regionally accredited overseas academic institutions are accepted.
2. Institutions shall only be represented by authorized personnel (faculty professor, advisor, lecturer or recruitment officer) from the institutions themselves.
3. As we promote direct communication between overseas schools with Nigeria students, we couldn't accept any third party recruiters or agencies or domestic language training organizations or Alumni running agency business
Supporting Institutions and Organizations
Are you an authorized representative of an Institution? Would you like Nigerian students to know more about your institution? Then register to take part in the Nigerian Edufair. Click the link below to register your institution. We will get in contact with you and verify your institution.
Frequently Asked Questions
Who should attend the EduFair?
The Nigerian Education fair is open to all persons interested in studying abroad and their parents. Parents and guardians are advised to accompany their wards as there will be courses for secondary school leavers, current university and polytechnic students, graduates and academia for doctorate degrees.
Can I get on-the-spot Admission at the fair?
Yes, you can. University admissions staff at our fairs are also on the lookout for great candidates. If you stand out and make a good impression, you stand a chance of getting an admission at the fair.
Can I get a scholarship?
You will find a wide range of scholarship opportunities or programs that you may be eligible for and get a head start on your application.
Is studying abroad expensive?
Studying abroad can be quite affordable. The cost to study abroad will vary depending on the choice of institution, course, duration and country. At the fair you will get a good idea of how much you will pay depending on the choices you make.
What do I come with?
Please bring along photocopies of all your educational qualifications, credentials, certificates, a copy of your international passport data page, passport photographs, CV, transcript and reference letter (if available). Also come with a notepad for jotting things down.
What institutions are available?
There will be a lot of institutions from European and American countries present at the fair. They will have their delegates present so you can discuss on a one on one basis.
Is there a dressing code?
There is no dressing code but it is always important to look presentable while interacting with admission officers or school delegates.
Can I apply to an institution at the fair?
Many institutions accept applications at the fair but most may only be able to make a conditional offer. You can bring along your transcripts, references, and CVs to help facilitate the application.