Lagos Edufair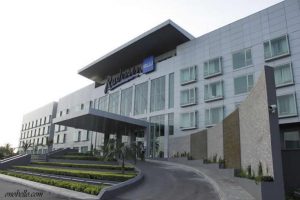 Date: SATURDAY 28TH SEPTEMBER 2019
Time: 10 am to 5 pm
Venue: RADISSION BLU HOTEL IKEJA LAGOS
23 Toyin St, Allen, Ikeja 102215, Lagos, Nigeria.
To register for Lagos Edufair, please click here
Abuja Edufair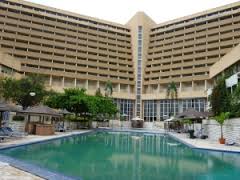 Date: Wednesday 2nd October,  2019
Time: 10 am to 5 pm
Venue: Nicon Luxury Hotel, Abuja FCT
To register for the Abuja Edufair, please click 
here
Ibadan Edufair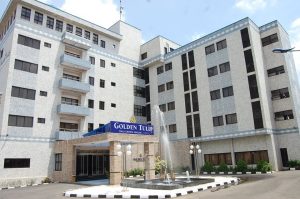 Date: MONDAY 30th September 2019
Time: 10 am to 5 pm
Venue: Premier Hotel Ibadan 
Address: 9 Onigegora St, Mokola Hill, Ibadan
To register for the Ibadan Edufair, please click here
Port Harcourt Edufair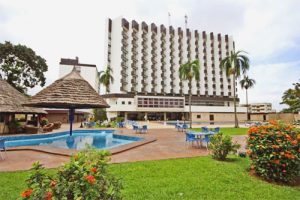 Date: Friday 4th October 2019
Time: 10am  to 5 pm
Venue: Hotel Presidential
Address: Presidential Hotel, I Birabi Street, New GRA 500272, Port Harcourt 
To register for the Port Harcourt Edufair, please click here
About the fair:
Nigeria International Education fair has a proven track record of conducting successful International education fair to provide valuable post secondary, Postgraduate, undergraduate candidates and counselors. it's a unique opportunity to meet qualified decision making family members throughout the most vibrant markets across Nigeria, meet and develop new business relationships. . Selective approach of the audience and thorough candidates registration procedure ensure valuable results for participating institutions.
Nigeria Education Fairs distinguish themselves from science expos by placing students recruitment at the forefront. By striking this balance, the event will provide both exhibitors and attendees with meaningful experiences.
We limit the number of participating institutions to give you the opportunity to compete for talent without being overwhelmed by too many competing schools. Additionally, we balance out particular specialties, such as engineering and liberal arts at the events to maximize exposure for your institution.
Exhibitor's Profile:
Educational institutions offering international postgraduate studies Msc, MA, MBA, PhD, non-degree professiona,Bachelor, foundation, pre-university programs, summer and language courses, and international exams. around the Globe.
Embassy representation of country education systems
Governmental agencies directly involved in education
academic preparation (eg. testing centre for university entrance exams)
Exhibitor's Package
Participation for up to 2 Delegates
Special dedicated Table and Chair
Name 10 minutes' live chat on radio broadcast station before the fair.
Airport pick & drop (International delegate)
Promotional Banner Wall at the Registration Area
Meetings with Participating parent, Educational Consultants for Partnerships
An Extra Local Assistant will be with you during the Fair.
Breakfast, Lunch and refreshment on fair day
free Visa support
City tour + Packed lunch
Dinner with agents and Local schools principal
Sign agreement with Lekkside Education for student recruitment
Visitors and Students expected at the Education Fair includes:
High Schools students
Senior College Students
Under Graduate  and Graduate Students
Students (Universities, Polytechnics, Colleges, Schools)
Diploma Holders
Parents
Educational Professionals (agents , teachers)
General Public
Education Agents
Participation Guidelines
1. Only regionally accredited overseas academic institutions are accepted.
2. Institutions shall only be represented by authorized personnel (faculty professor, advisor, lecturer or recruitment officer) from the institutions themselves.
3. As we promote direct communication between overseas schools with Nigeria students, we couldn't accept any third party recruiters or agencies or domestic language training organizations or Alumni running agency business.
RATE & ENTITLEMENTS (PARTICIPATION FEE)
Event & Location
Day & Date
Early Bird Rate (25 July 2019) 
Standard Rate
Lagos Education Fair

Ibadan Education Fair

Abuja Education Fair

Port-Harcourt Education Fair

28th September 2019

30th September 2019

2nd October 2019

4th October 2019

$1,999

$1,999

$1,999

$1,999

$2,499

$2,499

$2,499

$2,499
Age of potential students:
under 16 - 18 - 26,3%
19 - 22 - 36,6%
23 - 26 - 28,2%
27 - 35 - 5,4%
over 36 - 3,5%
Number of visitors:
Lagos Education Fair , over 1900
Abuja Education Fair ,  over 1400
Port Harcourt Education fair over 1500
Why Exhibit in the International Education fair?
Interactive Platform:An excellent platform to interact face-to-face with thousands of Nigeria students who wish to pursue education abroad. Communicate directly to the visitors about your institutions, its unique features, admission procedure and costs.
Spot Enrollments & Admission: At the fair, conduct on the spot students enrollments & offer admission to the deserving candidates. Generate enquirers and leads for later contact.
Highly Cost Effective Medium: Highly cost effective and strong marketing platform for schools to connect with a large section of target audience. It saves time, money and efforts of the institutions to conduct their own student's enrollment drive. With minimum expense maximum returns can be derived as your school will be able to enroll the right profile of candidate from the fair.
Brand Building Medium: Enhance the brand of your institutions by showcasing the strengths & uniqueness of your institutions among the affluent & eager students community. Position your institutions among the other existing institutions in your region.
Business Partnerships Besides student recruitment: The objective of the fair is also to create opportunities for all counterparts to form business partnerships with local institutions with a common goal to bring the highest standards in education system.
Network: An opportunity to meet, interact and network closely with the 'Nigeria Diplomatic Mission', Nigeria Communities and Nigeria Trade promotion bodies in order to register your brand and develop business relations.
Event Advertising Campaign
Every of our education fair is based on targeted promotion of each exhibitor and its educational programs.
The online channels we use are:
Search engines (google.com) with context ads
Social networks (facebook.com, linkedin.com) with both target ads and posts in relevant communities
Education websites targeted both for students and their parents
Online blogs, web communities
Direct emailing, etc
Why should attend the Fair As a students or Visitors
Who should attend the Fair? This is a public event open to all persons interested in studying abroad and their parents. Parents and guardians are advised to accompany their wards as there will be courses for secondary school leavers, current university and polytechnic students, graduates and academia for Phd.

Why should I study abroad? :Reasons vary by individuals: A more effective education system, new cultural experience, making life long friends, becoming world ready, traveling… Reasons are limitless, find yours.

What does it cost to study abroad?To study abroad, fees are broken into two components: living cost and tuition. These vary by destination, institution, course and duration.You'll be guided on all these during the fair.

What does it cost to attend the fair? Entry is FREE at all venues. The fair begins at 10pm and ends at 5pm in all locations.

Will I get a scholarship? There will be no scholarship awarded on the day. However, information on where to source scholarships are widely available.

What do I do when I arrive at the Fair? Register upon arrival, pick a file and pre-application forms for all the schools you want to speak to, then get interviewed by them. You can see as many schools as you like.

What else do I gain? You can get ON-THE-SPOT admission. in addition to first-hand information about affordable study options, talk with experienced education counselors, get visa counseling, discuss accommodation facilities and travel arrangements, 100% visa success is also guaranteed.

What do I bring along? Photocopies of all your educational qualifications, credentials, certificates, copy of international passport data page; passport photograph, CV, transcript and reference letter (if available).

What course is best for me?Experienced counselors and university delegates would be more than happy to discuss on a one on one basis with you to identify, unlock and recommend appropriate courses.

What courses are available? There are, literally, thousands of courses spread across the participating institutions.

I'm presently schooling in Nigeria, can I attend?Yes you can! Whether you're in the university or polytechnic, you can transfer to a top foreign institution and continue your education.
The Nigeria International Education Fair  promises to once again be a stimulating and informative series of events that will showcase international educational institutions to a wide and receptive audience of potential students and their parents and guidance counselors from Nigeria schools and surrounding countries.
The Nigeria International Education Fair and Qualified high schools tour is dedicated to help all institutions recruit prospective international students from Nigeria, this Education Fairs brings exciting opportunities for students wishing to study in abroad by bring institutions from all over the world to one place; giving students more opportunities and options, thereby attracting a highest number of students.
This fair will offer you an opportunity to meet Qualified high schools, education agents, Nigeria prospective students and parents who desire international education. In previous fairs we welcomed over 5200 students, 20 educators and 39 agent representatives in year 2018.
Our Fair has created a benchmark by bringing delegates of popular institution to Nigeria to meet qualified high schools and prospective students who are keen to gain admission in the upcoming sessions. We help thousands of students every year to pursue education overseas. Motivated by our core values 'ethics, expertise and leadership', we are one of the most trusted names in the field of overseas education consultant in Nigeria.
We are particularly expecting a total of 15000+ students, 30+ Institutions from world top destinations, 100+ Qualified high schools and dignitaries from essential sectors that assist Nigeria students' mobility to the world.
Places will be limited. We highly recommend you to make your registration as soon as possible
Supporting Institutions and Organizations
Are you an authorized representative of an Institution? Would you like Nigerian students to know more about your institution? Then register to take part in the Nigerian Edufair. Click the link below to register your institution. We will get in contact with you and verify your institution.