WEST AFRICA REGION VIRTUAL EDUCATION FAIR 2022
Friday 28th & Saturday 29th January,2022 . Time 10:00 – 17:00 (GMT)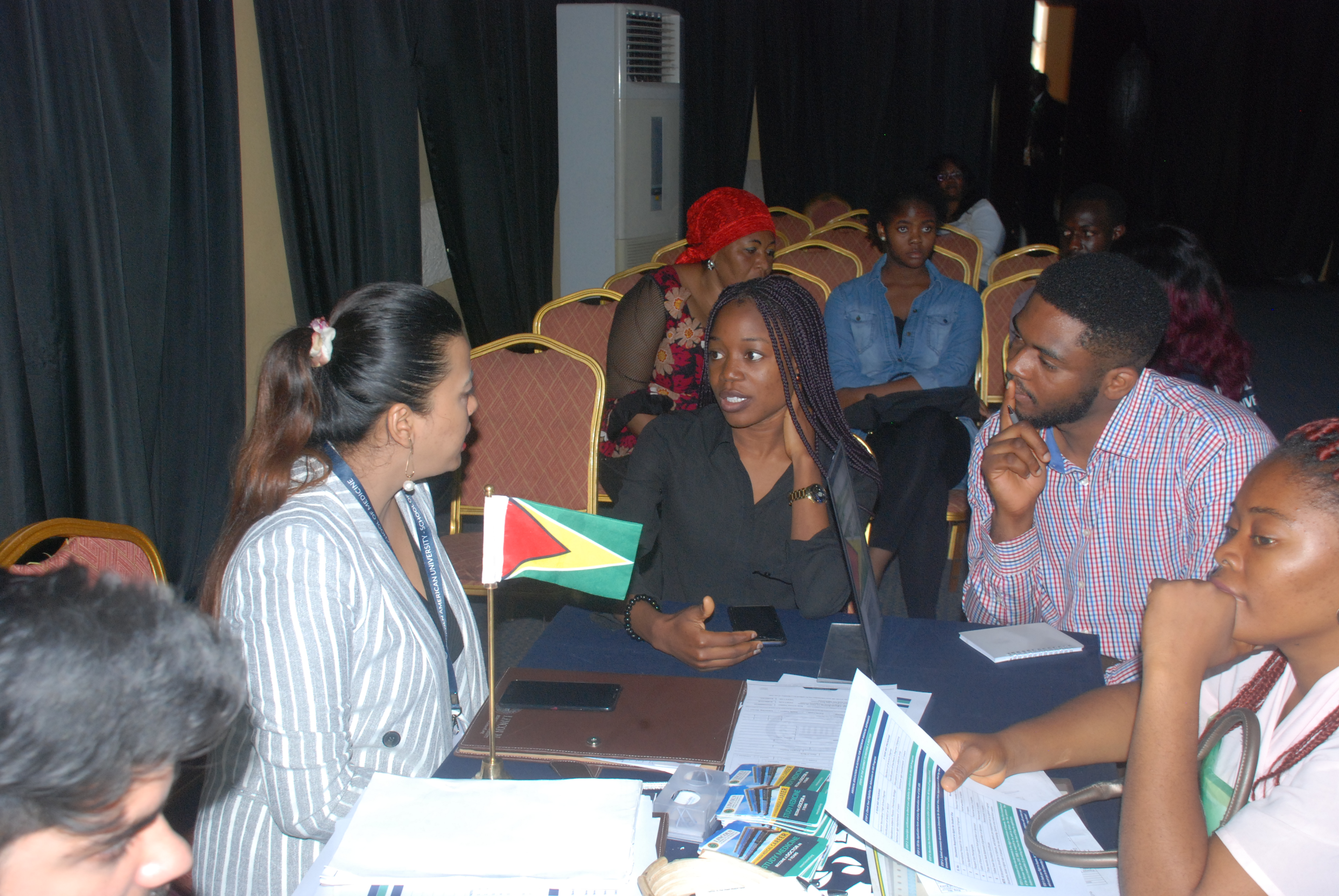 Lekkside Education Fair will give you the opportunity to be able to connect with students across the globe. We tailor our service to each client, yet strive to give all an experience beyond their expectations. Below you will find tour dates, cities and event types that will be best suited to your needs. We are looking forward to seeing you at our next event.
We are pleased to inform you that we welcome many institution attending our Online Virtual schools Fair 2021 from all over the world, which include Boarding Schools, college and university Programs.
Our upcoming event is designed to help prospective students (profile: High School students; Senior College Students; Diploma Holders; undergraduate and graduate students Parents;) connect with colleges & universities; The Event promotion focus on quality students who have the means, resources, and intention to study abroad.
Our events are combination of quality prospective students and smart technology allows exhibitors to easily connect with students and boosts fair results.  During the fair students will be able to Interact exhibitors via WhatsApp, Zooms, Live Chat booths, Pre-booked zoom meetings available only on request with consultant, international high schools and parents is integrated into the platform. via Zooms and live chat with admissions representatives.
Please note: it has become imperative that the number of schools we can accept at each fair limit to 20 schools to allow exhibitors to compete for talent without being overwhelmed by too many competing schools. we also have established quotas for the number of exhibitors to accept from certain countries to maintain a balance of countries at our events. This makes it easier for parents and students to focus on their area of interest rather than being lost or confused by too many exhibitors.
Early Bird Rate for Exhibitors $2,000USD Per Location
Early bird pricing is available until November 30th, 2021. The total price of each registration option will increase by $500 after the deadline.
Lekkside International Education Fair is dedicated to helping institutions recruit prospective students from Lagos
There are very limited places available from each country for this Fair, so send your request so that we can commence our filtration process and inform you about the decision.
In order to be eligible to exhibit at any of the Fair, the institutions must:
Be a higher education institution recognized by the competent national authority, recognized higher education institutions or a national governmental agency in charge of higher education promotion (governmental agencies may be represented by their embassy in the country where the event is taking place)
Please note We advise all the exhibitors to make a 30-60 second introductory video for you and your school! The video for each school will be posted on our Facebook, Instagram, linked,  Twitter and other social media, ensuring you get maximum exposure.
• Give us some background on your school
• Tell us about your school's vision
• What separates your schools from your competitors?
• Why did you want to participate in the Lekkside virtual education fair 2021?
Registration must be done online here.
For Sponsorship Opportunities:
Please write to Mr. Amson Adeleke on aiamson@educationfair.com.ng to express your interest and receive further information. Call: +234 809 219 3505